5 tags
Revolution 3 Cedar Point - Full Rev Race Report :...
Part two of my Cedar Point Race Report/Experience.  I left the Bike out and will post that next.  It's been a busy couple of weeks catching up on life!  Hope you enjoy and thanks for reading. MORNING OF THE RACE Race morning's always go by so quickly, and this one was no different.  I actually slept pretty well the night before the race.  I found that taking two Ibuprofen PM the...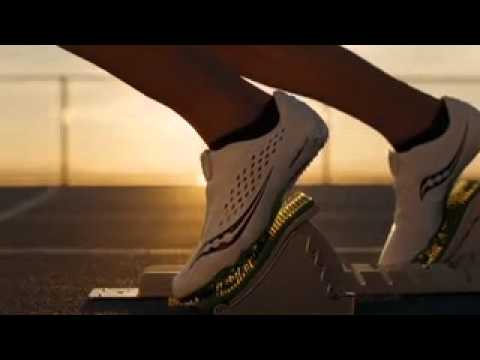 5 tags
Revolution 3 Cedar Point - Full Rev Race Report...
So, it's been about three weeks since I finished my first 140.6 triathlon, and honestly, I think it's taken that much time to soak it all in.  Before I get too much further into the race report, I want to stop for a moment and thank everyone who supported me and TEAM FIGHT.  Without your support, I could not have accomplished the biggest goal of it all… to raise over $1,500 for...
1 tag
5 tags
Watch
"Welcome to the Neighborhood…" & #REV3CP 2011 Age Group Video So many great memories from this video as part of my first Full Rev race.  Here are a few of the highlights: Awesome to see my DailyMile buddy Jim Wilkes in the video (1:30).  Was awesome to see him out on the course around the 11 mile mark. You can barely see me walking through the muck to start the swim...
4 tags
It's Almost Time - #REV3CP
It's been an absolutely amazing adventure to get this far.  Today was filled with time that went by too fast, and enjoyable moments of just trying to soak it all in.  I started the day out with a little swim just to get used to the water and my wetsuit again and boy is the water murky.  Luckily, it seems just like home but a little colder - :).  After the morning swim, we headed back to the...
Friday Before Race Day
It's been a long haul to get here. I wanted to put together a longer post today to talk about some of the challenges, the ups, the downs and all of the things that I've learned along the way to get here… two nights before race day for my first full iron-distance triathlon.  But, as I sit here this evening, looking out the window and watching some of the roller-coasters at the...
6 tags
Rev 3 Tri Cedar Point Full Rev - Race Plan
If you've been following this blog since the beginning, you know that I have been using Joe Friel's book as a guideline.  I'll give a full review of it in another post, after the race, but one of the key component's that he talks about is writing out your race plan after your last Peak Week workout on Sunday.  So, yesterday, in between getting some things done that have...
3 tags
4 tags
5 tags
Why Are You Doing an Ironman?
I get this question time and time again from people all over the country.  It comes from folks that I work with, clients, advisers, friends, other athletes, family… you name it.  For those that haven't yet signed up for an endurance event such as a marathon, Ironman, or other similar event this seems to be the underlying question… Why are you doing an Ironman?  Usually, this is...
2 tags
Good Muscles. Bad IT Band!
Thank you for reading, and supporting TEAM FIGHT.  Please consider a small donation to help support young adults affected by cancer.  As little as $5 will help get us to our goal! Less than a month left to get there! _______________________________________________________________________________________________________________  Today was a tough day.  Overall, I feel physically good (with...
6 tags
I Took a Jellyfish to the Face - Big Day 2 Recap
Thank you for reading, and supporting TEAM FIGHT.  Please consider a small donation to help support young adults affected by cancer.  As little as $5 will help get us to our goal! Less than a month left to get there! _____________________________________________________________________________________________________ Big Day Number 2 - In the books! In summary, this one was better than the...
5 tags
5 tags
Biggest Training Week - Ever
Thank you for reading, and supporting TEAM FIGHT.  Please consider a small donation to help support young adults affected by cancer.  As little as $5 will help get us to our goal! _____________________________________________________________________________________________________ So, the biggest training week I have ever completed is in the books and I'm already wondering if it's...
4 tags
Open Water Swim Sanity
It's been a tough week of training - my body feels fatigued.  I've talked about the battle between mind and body recently, and this morning struggled to get up early to go meet a group for an open water swim.  This time, mind prevailed over body and I was so glad that it did. I got out to the beach and met a group of folks near One Ocean Hotel.  They meet there every Friday morning...
4 tags
Fitness and Fear - Anxiety and Consistency
When I was young (think high school) I remember training for soccer in the morning, going to the beach during the day to bodyboard and then heading back to soccer and being completely wiped out.  I guess training is all relative.   I'm proud to say that I feel like I'm approaching the best fitness level I've ever had. It has been a difficult journey so far, but consistency has...
5 tags
7 tags
Lessons Learned & 6 Weeks to Go!
I just realized that it's only 6 weeks to go until Cedar Point.  Training during the last two weeks has been a bit off due to a variety of factors, and yesterday's scheduled long ride was no exception.  I had originally planned for a 5 hour bike ride broken up as follows: 30 minute warm-up, 4 hours in heart rate zone two, 30 minute cool down and easy spin.  It was not meant to be. We...
6 tags
I Think I Cooked my Insides...
Thank you to everyone for the support!  Warning, this is a long post. I tried to keep it short, but there was too much that needed to be shared and documented (so that I can go back and keep the lessons learned).  Also, I've found that it helps me to learn what other triathletes have experienced, so I didn't want to keep out some key details.  Hope you enjoy it! Big Day  I arrived to...
5 tags
Big Day You Say?
So, as most of you know, I've been closely following Joe Friel's Ironman Distance training plan from his book Your Best Triathlon.  So far, it's gone pretty well.  I seem to be gaining endurance, fitness, and speed.  There have been times recently, during Build 1 that I've felt pretty fatigued and I had to take my first unscheduled rest day last Sunday.  More on that in...
6 tags
Finding Motivation
As I near the second full week of the Build 1 phase of my training there are only a couple of months left until the big day.  Even with the big day approaching, there have been a few workouts recently where it's very hard to find the motivation to go all out.  I think that many athletes run into this phase as we get closer to our goal race for the season.  It's not that much farther...
4 tags
77 Days
So, it's been way too long since I last posted.  Though, the training hasn't let up at all.  I just completed Base 3 today with a very tough 93 mile bike ride after yesterday's wonderful sprint triathlon.  Generally speaking, I'm feeling good, but definitely a little nervous about the upcoming build periods leading up to the big race.  I can't believe that...
4 tags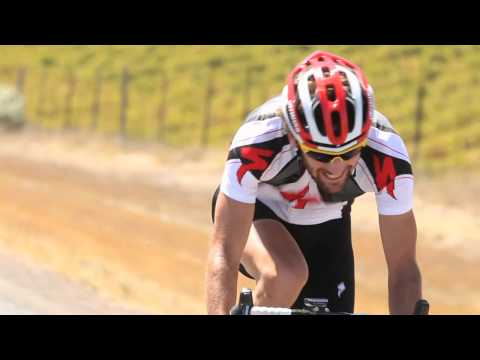 1 tag
3 tags
4 tags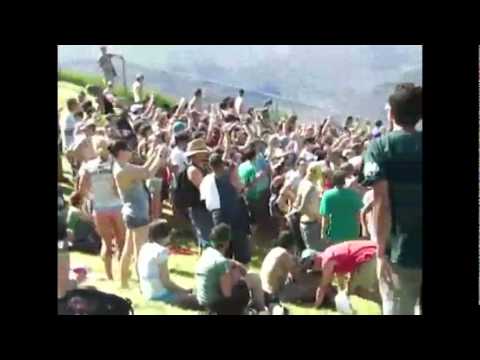 3 tags
4 tags
Watch
These guys are amazing.  What an awesome place to train! Video from: Competitor.com
5 tags
Training While Traveling
I've read a lot of other people's blog about how to keep up a routine of training while traveling, however, this week I still found it to be pretty tough. I spent most of the week in and around San Diego, CA for my grandmother's memorial service, etc. and have been trying to keep up with the plan as it was listed.  It's pretty amazing how out of sync you can get when out...
5 tags
4 tags
Week 4 - Base 2 Begins
Here we go!  Week 4 began base 2 in which the intensity and duration both increased.  Training has been going good so far physically, and the first week into Base 2 was no different.  I felt pretty good overall and hit some new milestones: longest ride so far, best swim so far, and some good runs. Notes for Week Four of Training: Joe wasn't kidding when he said that Base 2 is when the...
7 tags
With Headwinds, Come Tailwinds... :)
It's been a challenging week or so with the loss of my grandmother, coordination of memorial services, etc. Additionally, I have been keeping very busy with our company, clients, and new business ventures such as CoWork Jax.  Oh, and, of course - keeping up with training. :) I spend a lot of time thinking on my long bike rides (as I'm sure many triathletes and cyclists do).  The month...
6 tags
Week 3 - "Rest & Test"
First and foremost… Big thank you to the first couple of folks who have donated to the cause!  Jay & Leslie - You Rock! This picture sums up a lot about how training has been in Jacksonville, FL for the past month… my friend, the wind. In all honesty, week three of training was a bit tough mentally in the beginning, but by the end I felt good physically and mentally was...
6 tags
A Tough Post - But a New Commitment.
Here I am, just two weeks in to training and so far I've been very happy with my overall physical and mental progress.  I haven't missed a workout, but I've also been able to balance my work/life commitments a little bit better than expected as well (always the challenge for endurance athletes).   Going into a long training program you expect twists and turns along the path....
6 tags
First Signs of Doubt & Week 2 Notes
From what I've read and heard from so many others, mental strength and endurance is nearly as important if not more important than physical ability.  Throughout the workouts so far, I have been generally confident in my ability and comfortable with the time left in the training program.  This weekend was a bit different.  In crept the first signs of doubt. One key workout this week was a...
4 tags
Logging the Miles & Week 1 Notes
Rather than go through all the details of each workout (you can find those on my DailyMile profile here or by viewing the sidebar widget), I'll be writing about items that seem interesting and experiences along the way. The first week of training was a good one overall.  I didn't miss a workout. Though, I didn't do any of the optional workouts either (my training plan provides...
6 tags
Watch
Goal - Rev3 Cedar Point Full Iron-distance Triathlon.  September, 11th 2011.      I've never raced in Ohio, nor really spent that much time up there at all.  However, from what I've researched so far it looks like the course will be great.  Additionally, I look forward to (hopefully) a bit cooler weather in that part of the country compared to Florida in September. What this event consists...
8 tags
Why Are You Doing This?
I've had so many people ask why I'm doing this… Here's an entertaining video that made the rounds late last season. Irony though - my first "Ironman" event will be aRevolution 3 Triathlon event in Sandusky Ohio @ Cedar Point.  
3 tags
6 tags
A Few Words to Get Started
I have wanted share the challenge and process that is training for triathlon for some time now.  Ever since I was in elementary school, I've marveled at the feat that is completing an Ironman.  Millions watch the Kona coverage on tv each December with Al Trautwig's unforgettable voice.  The efforts and commitment of the champions and the heart-wrenching stories of those less fortunate...